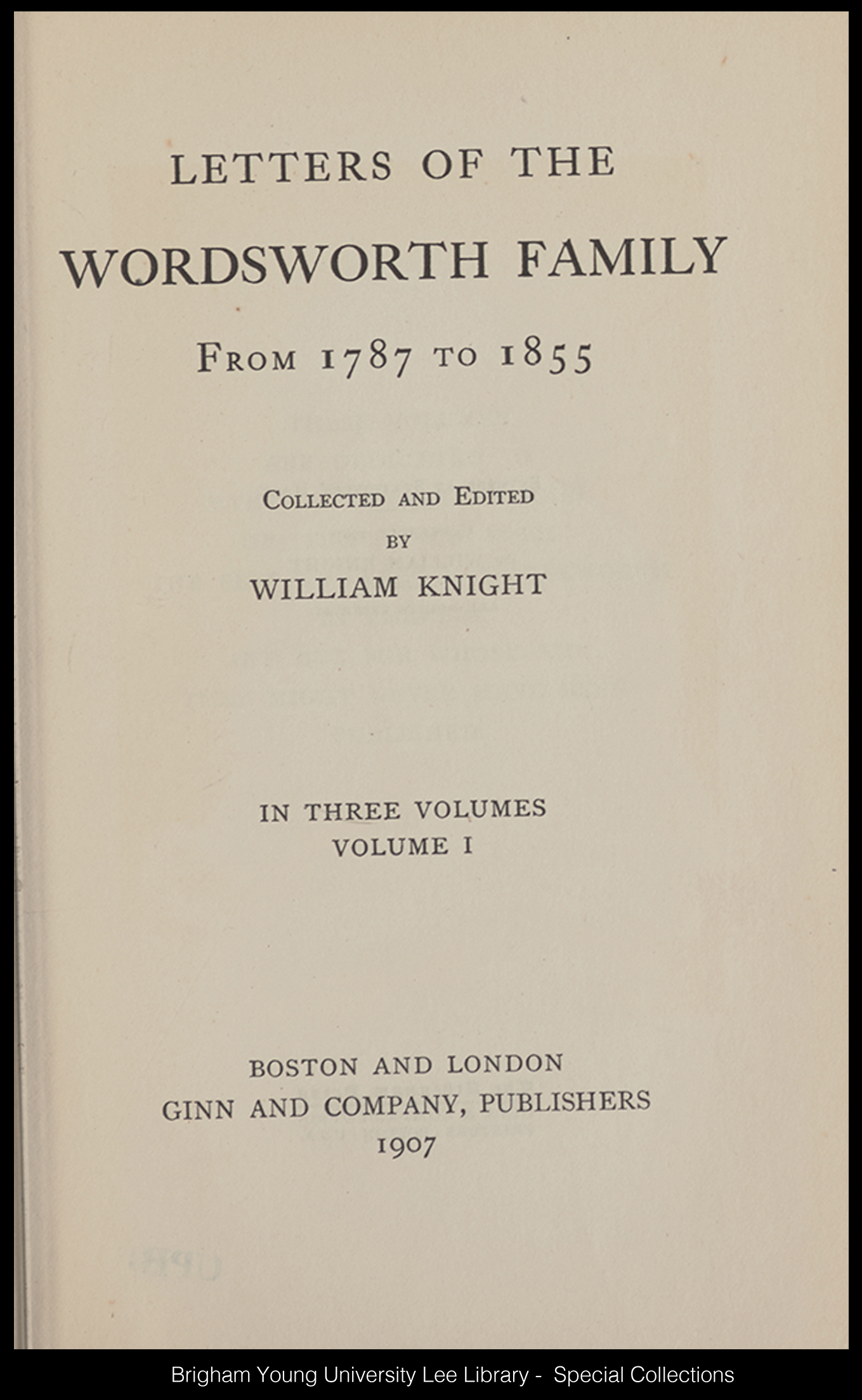 This volume contains letters written by the Wordsworths to a multitude of correspondents. Their letters cover many topics but focus mainly on their relationships with family and friends. The Wordsworths left behind hundreds of letters, allowing us to learn a great deal about their daily lives.
William Knight tended to edit materials with the eye of idealizing the Wordsworths, but he did include letters that revealed the difficulty that William had with finishing and publishing his works. Also highlighted were Wordsworth's pained thoughts on the lukewarm reception of his poetry and worries about the public's opinion of new projects before he had even published them. This theme is especially evident in letters such as the first one displayed below. In some letters, William admits that he is sure his writing will infuriate the public. Wordsworth trusted that later generations would appreciate his writing; he has turned out to be right, but it is comforting to know that a great poet's work caused him frustration at times.
Later scholars put together more comprehensive and accurate collections of the Wordsworth family letters, but this early effort by William Knight paved the way.
Contributed by Kori Dryer